Oh, man.. Thursday 23rd of August was one to remember. A colleague fell ill and was unable to go to VMworld Las Vegas. (Get well soon dude!) His flight was on the 25th. So, I got that question where one simply cannot say no to. "Dude, do you want to go to VMworld Las Vegas?" Uhhh, let me ask the wife 🙂 Hell Yeah… #WAFfactor Approved! I will be going with Marco van Baggum, Johan van Amersfoort, and Wesley Geelhoed.
So thanks ITQ for sending me up here last minute! Loving my newly created experiences every minute!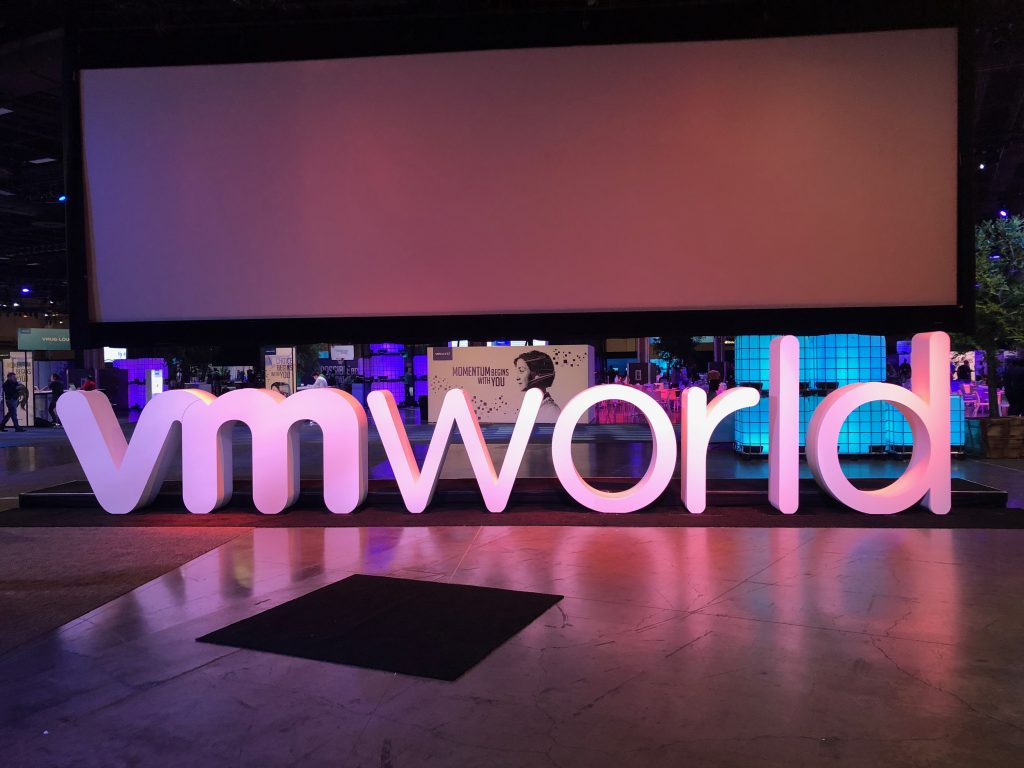 Saturday, August 25th
Woke up at 06:00 on +1 standard dutch time. My flight was going at 10:10 and wanted to be on time. My first leg was from Amsterdam to Seattle, a 10-hour flight robbing me of 9 hours to time 🙂 But at landing on Seattle the fun started already. The plane got in the queue for docking and lost 25 minutes. then it took me 30 minutes to go through customs and after that, other customs check to get to the next flight. Well, you guessed right. Missed my connecting flight and had to wait 4 hours for the next flight. After that, it was another 2 hours of flight making me land in Las Vegas at 19:30 local time. The cab to the hotel was quick and I grabbed some food with my colleagues.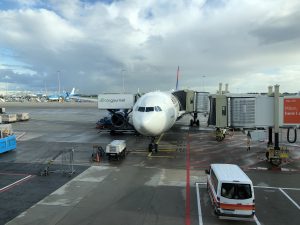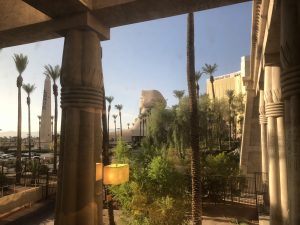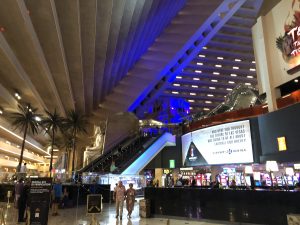 Sunday, August 26th
Woke up at 08:00 and felt pretty ok after being awake for 25 hours. First did a walk over the strip to see some of the iconic landmarks. Can't just skip them once you are in Las Vegas. 🙂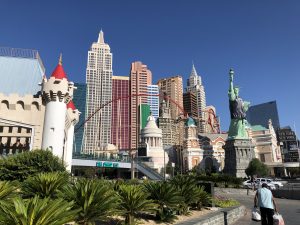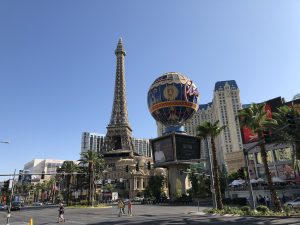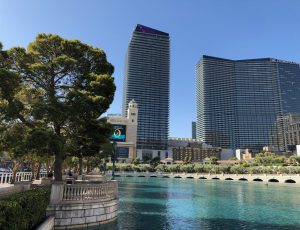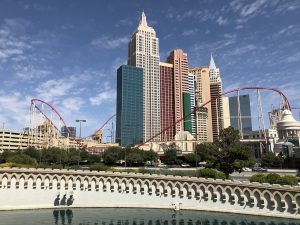 After my 8KM walk, I went on to register myself at VMworld and walked into the hangspace. There was a drone racing track and of course, I needed to compete on that and set the daily record of 20 laps. Have to keep that ITQ proudness up high!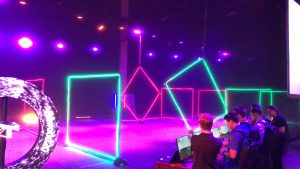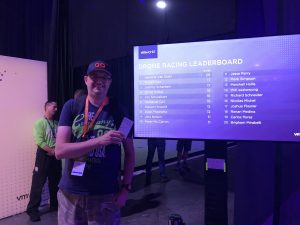 Went to the Liquidware party for Johan's book and after that the VMUG party.
Monday, August 27th
Had a rough night this night… Woke up at 03:00 with a screaming woman in the next hotel room… Vegas, the city that never sleeps and in her case, what happens in Vegas, stays on facebook cause she kept on screaming: "I haven't done anything wrong" 🙂 Uhu sure you did. Did not sleep after that at all again and had a 06:00 breakfast with Johan.
Went and supported Johan at this book signing.. (felt like a genius bar cause people kept on asking where registration was hehe) No, all kidding, nice work on it!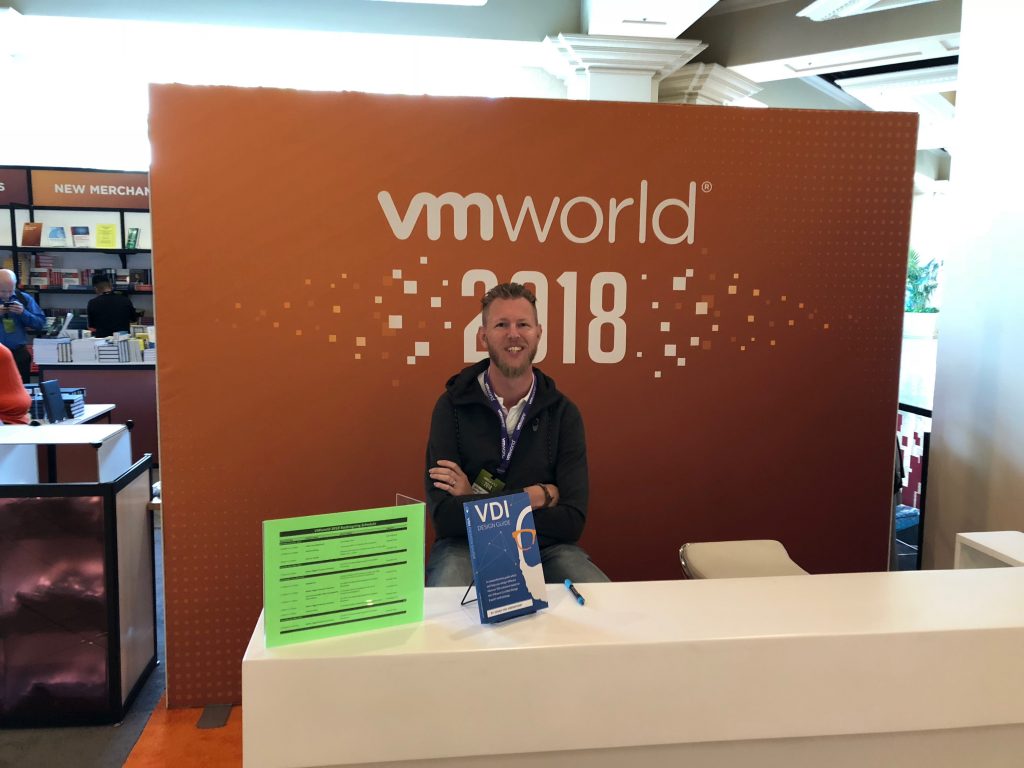 Did a few sessions:
Is VDI Dead? (Brian Madden)
vSphere Clustering Deep Dive, Part 1: vSpere HA/DRS (Duncan Epping and Frank Denneman)
The Digital Workspace Keynote: End User Computing and Mobility Live. (Shawn Bass)
In between, I had to defend my honor at drone racing cause Jurgen had beaten my 20 lap score… Well dude, guess what 🙂 28 now! #ITQLife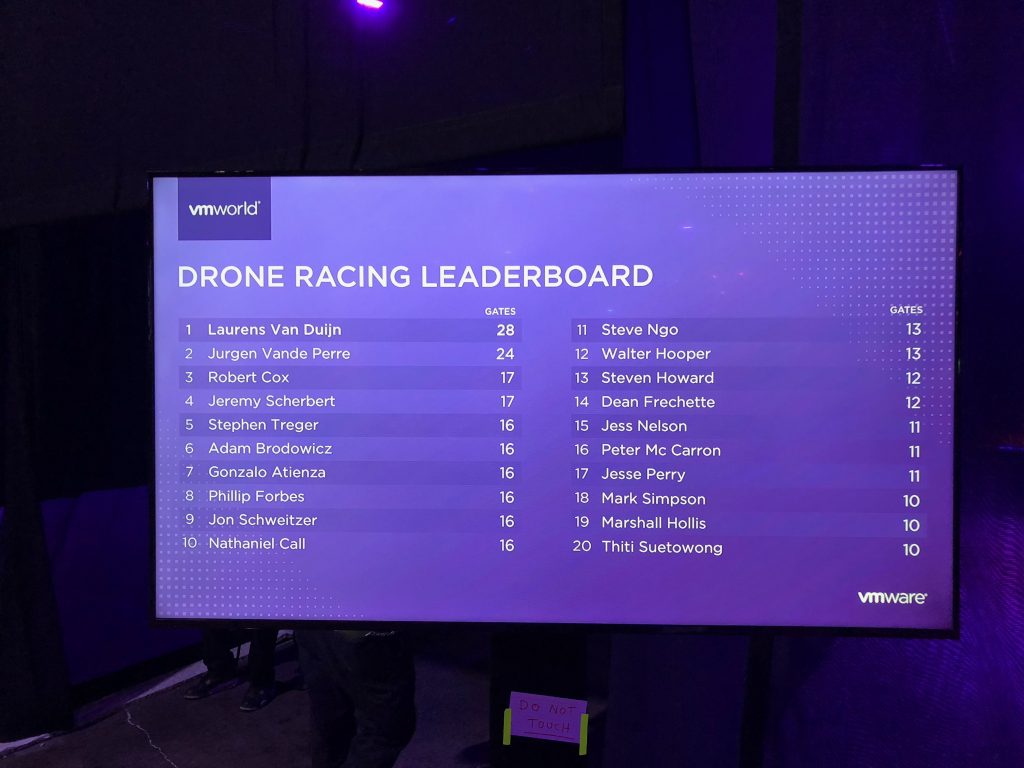 At the end of the "Is VDI Dead" session had a great talk with Brian Madden and Gabe Knuth, both awesome guys!. Went over the MGM with the guys to eat at Tap sports Bar and party at the Rubrik with RunDMC and the roots in the Hakkasan Las Vegas Nightclub!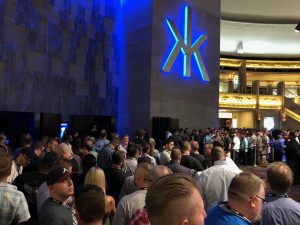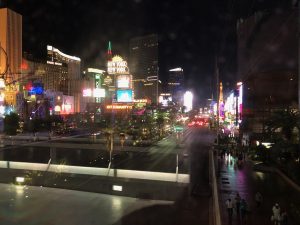 Tuesday, August 28th
This day started with a good nights sleep. The drama of the night before continued next door with a 30-minute screaming session… I kid you not. Called the reception to complain but think I fell asleep pretty quick after that. Did breakfast at Starbucks with the guys and we went over to the General Session from Sanyaj Poonen. Checked out the scoreboard and I am still Nr1 with drone racing so I think I'm solid now at that score 🙂
Today's sessions:
Nerds with Appliances: vCenter Server Migration
Tech Preview: The Road to a Declarative Compute Control Plane
Advanced NSX Data Center: Demystifying the VTAP, MAC and ARP Tables
This vCenter session had a high geek alert! William Lam and Emad Younis nailed it. Even a funny audience. "I did my PSC on my backup server" #OhReally
Was planning to go to the vExpert party but got invited to a closed-door session with brian madden! Johan also presented here for the F1 Horizon sim and these two hours were awesome. Beers and pizza. The EUC community geek evening tech talk!
https://twitter.com/WorkspaceONE/status/1034637507718082560
Wednesday, August 2th
Woke up at 07:30 and a pretty decent sleep without screaming woman next door! Holy.. this was just sweet to sleep normally.
Planning today is one session:
Design for the Unexpected: Delivering IT on a Boat with VMware Horizon
This session with Mark Brookfield and Katarina Wagnerova was really impressive. They managed to build horizon VDI with Linux VM on a freaking boat! Impressive and with a deeper message!
Then at 12:00 Johan and I were going to the VMware EUC Champions VMworld Product Team Discussion. For us EUC Geeks this is pretty damn awesome! A lot of the VMware team were there telling us all kind of secret stuff like:
NDA
NDA
Some NDA
Some more NDA
and NDA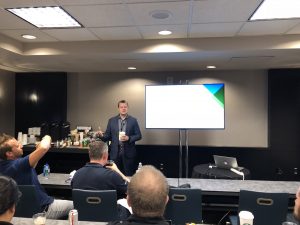 So you could imagine that all this NDA news is pretty damn good for what's coming. After that, we had a great EUC Champion dinner with some awesome people on the table like Shawn Bass and Brian Madden. Thanks to out EUC Champion "Mommy" Cyndie Zikmund! for arranging all this!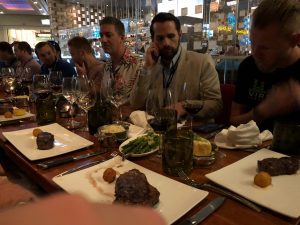 The VMworld 2018 Fest was amazing. Artist like Macy Gray, RunDMC and Fred Durst were rocking the roof of that location big time! had a great time with the party squad: Frank, Niels, Duncan, Johan and Marco.
The #VMworldFest was quite sick. Thanks for a great night @NHagoort @FrankDenneman @vMBaggum @DuncanYB @LaurensvanDuijn @VMworld @VMware pic.twitter.com/FwOzDbU7Xe

— Johan van Amersfoort (@vhojan) August 30, 2018
Thursday, August 30th
The last day has started and the vendor booths section is already taken down. A few sessions are still given but not that interesting for me, unfortunately. We all had a relaxing day at the pool and went to the Venetian for a nice Italian meal to end our VMworld adventure in Las Vegas. All that awaits us now is the long trip home with the bonus +9 hours of time 🙂
Goodbye Las Vegas, you have been gentle to us and we have nothing to leave behind 🙂
We have learned a lot and spoken to great people. Love to connect to new people and hear their stories.
VMworld 2018 US Day One Announcements
VMworld 2018 US Day Two Announcements
VMworld 2018 US Day Three Announcements