For the second time VT-D has been a pain rather then the good friend it should have been.
So what is VT-D?
Intel® Virtualization Technology for Directed I/O (VT-d) extends Intel's Virtualization Technology (VT) roadmap by providing hardware assists for virtualization solution. VT-d continues from the existing support for IA-32 (VT-x) and Itanium® processor (VT-i) virtualization adding new support for I/O-device virtualization.
I like my VMware ESXi and VT-D can be a great add on to that platform.
But like i said, for the second time i experienced some discomfort from it..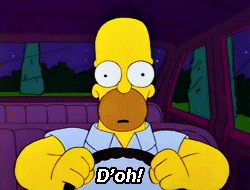 First time was when i builded my homelab, tried installing ESXi and got a nice error 10…
Second time was when a added a hardware raid controller from Adaptec, ARS-31205 to my system. Which is totally native supported in 6.0U2!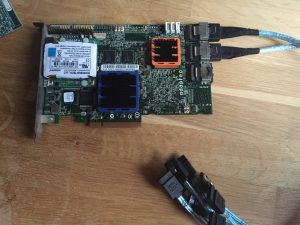 Everything looked good first, system booted and could create a raid volume. So i was one happy dude but…
Created a Datastore and started a Storage vMotion to my new shiny raid 5 volume.. But on the 98% mark it went KABOOM..
The vMotion failed and the Datastore disappeared from the host..
Examples of the errors:
Relocate virtual machine vDrone
Error caused by file /vmfs/volumes/-568cf407-91ed8-1c1-0939-d8cb8-acb37bd/vDrone/vDrone.vmdk
Copying Virtual Machine files
Relocate virtual machine vDrone
Insufficient disk space on datastore ". Copying Virtual Machine files
No space? Right 4x 3TB in Raid 5… and no space..
So i was like what the.. The card must be broken of the backup battery with cache is defective..
Googled the crap out of this but nothing on the big web that could help me…
Then my brain started tinkering and VT-D was in it.. Disabled it and presto.. everything worked as it should..
Again VT-D did a rick roll on me.. never again 🙂