Like most VMware guys you know, this is that week of the year in Barcelona where VMworld is!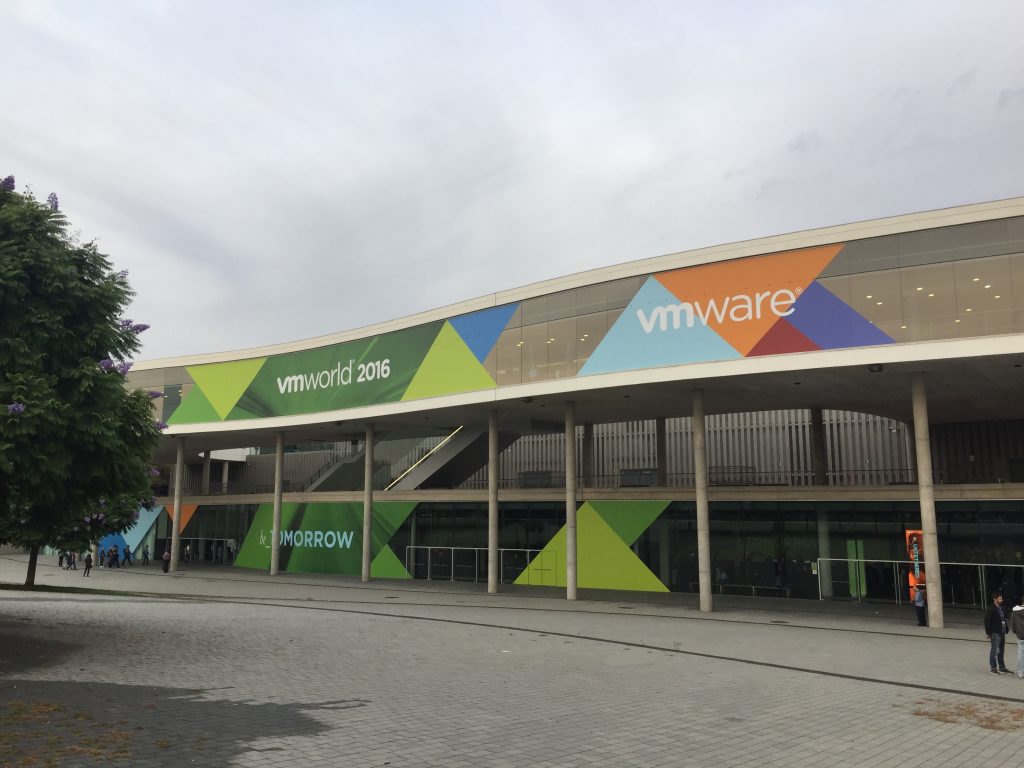 Not all of us techies can make it to the US version.. (yes some people do actually work :))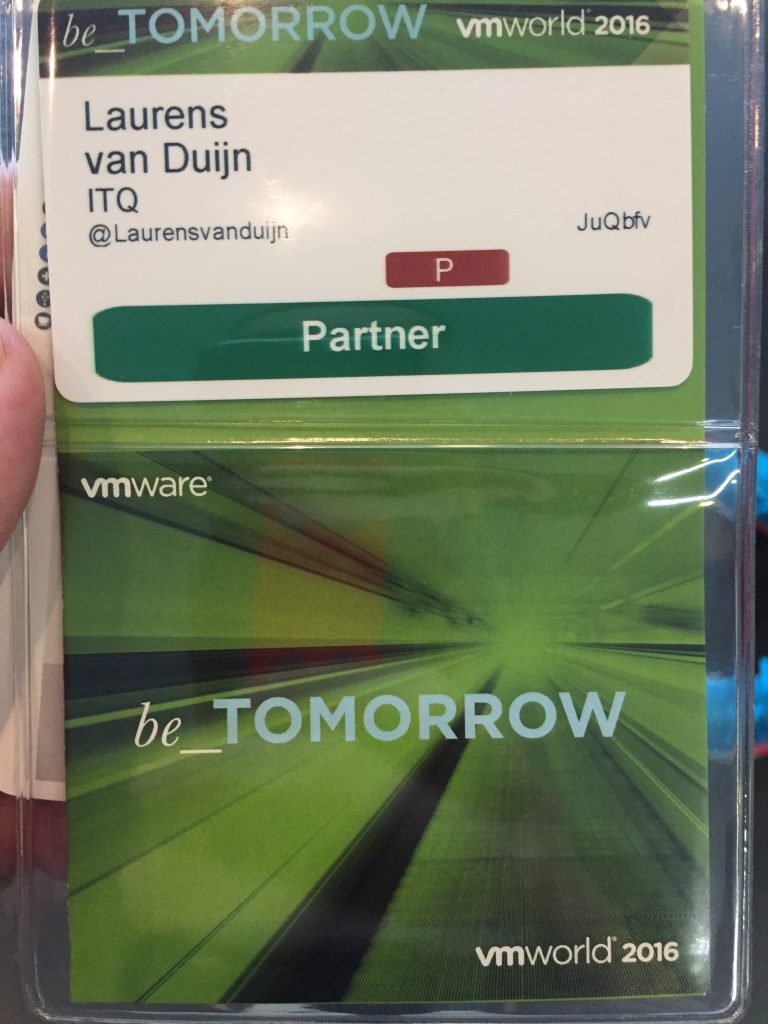 This is a double team wrap-up (@jketels and @me) of the VMworld Barcelona week as a Partner attendee from @ITQ.
It was my first ever VMworld and like the vVirgin i was amazed by the size and scope of this event.
The first day a few ITQ guys did some exams. I did the VCP-NV with 2 fellow geeks and we passed it.
Nailed that sticker on the wall!
Then we did the first partner exchange keynote and we got told some really awesome stuff by Pat Gelsinger.
Will stop the chitchat and get on with it!
The announcements:
VMware Cloud Foundation:
VMware Cloud Foundation is the unified SDDC platform that brings together VMware's vSphere, Virtual SAN and NSX into a natively integrated stack to deliver enterprise-ready cloud infrastructure for the private and public cloud With a new SDDC manager for automated lifecycle management.
Industry Leading Hypervisor
Virtualize any application with highly available, resilient, on-demand infrastructure.
High Performance and Storage Elasticity
Get all flash performance and enterprise-class storage services including deduplication, compression, and erasure coding.
Network and Security
VMware NSX drastically simplifies network management and enables higher levels of security by leveraging microsegmentation.
Automated Lifecycle Management
Automate the deployment, configuration, patching and upgrading of the entire VMware stack with VMware SDDC Manager. This can be further extended when deployed with vRealize Suite and VMware Horizon.
Flexible Deployment Choice
Flexibly deploy on-premises across multiple pre-qualified hardware partners or run as a service through leading cloud providers.
vSphere 6.5:
Active/Passive HA functionality for vCenter (VCSA only)
Builtin monitoring web interface for the VCSA
Builtin backup/restore of all VCSA configuration.
VMware Update Manager integrated in VCSA (no Windows required)
Two configuration options: Basic and Advanced
No more Client Integration Plugin for vSphere Web Client!
HTML 5 client
Update manager!
Updated auto deploy and host profiles with new feature
vSphere Integrated containers
VM encryption on vmdk and sub files
vMotion Encryption
ProActive HA and Quarantine mode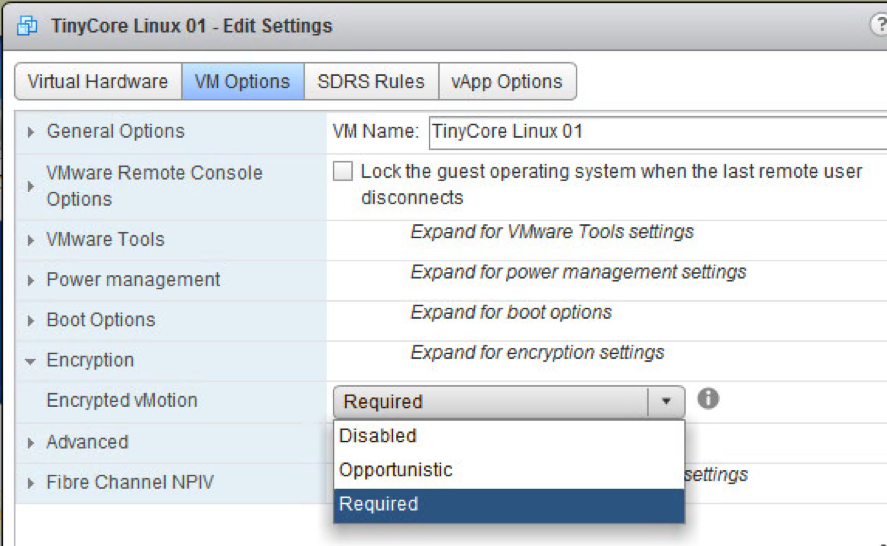 VCSA Migration:
6.5 support for Windows vCenter 5.5 or 6.0 à 6.5
Migrations for both embedded and external topologies
VUM included
Assumes the identity of the source Windows vCenter (UUID, IP, OS Name)
Embedded and external Database support: MSSQL, MSSQL Express, Oracle
Migration Assistant pre-checks
Option to select historical and performance data

vSphere Integrated Containers Framework:
VIC extends vSphere capabilities to run container workloads and sits on top of vCenter, and integrates with the rest of the VMware stack like NSX and vSAN.
VIC delivers a virtual container host that provides native docker endpoint, developers can continue to use the familiar docker commands, the fact these docker containers are running in a virtual infrastructure is transparent to them, except for the benefit that their infrastructure resources like compute, storage can be expanded much more easily.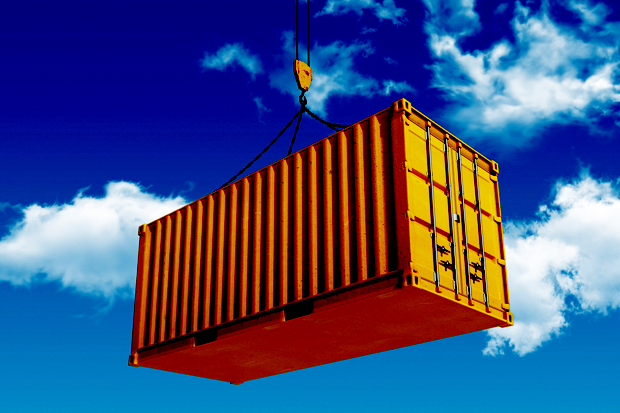 VSAN 6.5:
All flash now on standard license.
iSCSI Support – will enable VSAN storage to be presented as an iSCSI target for external physical workloads including clustered applications such as Microsoft SQL Server with Failover Clustering on a limited number of physical servers.
Containers Support – VMware Virtual SAN will provide persistent data layer for containerized applications via VMware vSphere Integrated Containers.
Two-node Direct Connect – new functionality will eliminate the need for routers/switches between VSAN systems in ROBO sites helping customers lower costs by 15 to 20 percent per site.
REST APIs and Expanded PowerCLI – will help customers to accelerate responsiveness with enterprise-class automation that brings cloud-like flexibility and management to Virtual SAN environments.
512 Hard Disk Drives and Solid State Drives (SSDs) – support for 512-byte emulated disk drives allows high capacity drives to be supported and help advance the adoption of all-flash hyper- converged infrastructure.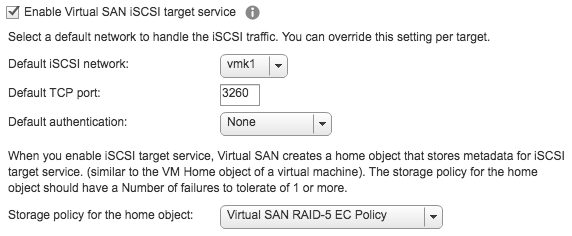 https://www.vmware.com/content/dam/digitalmarketing/vmware/en/pdf/products/vsphere/vmware-whats-new-in-vsphere-6.5-datasheet.pdf
On the EUC stack there are also some new changes!
VMware Workspace ONE Essentials:

Workspace ONE Essentials is a new entry-level edition into the digital workspace. Workspace ONE Essentials provides users with a unified catalog for single sign-on (SSO) access to web and mobile applications on unmanaged devices. This new offering packages many existing Workspace ONE capabilities into a new offering with the following capabilities:
Self-service app catalog/launcher: Unified access to web or public native mobile apps.
SSO with basic conditional access: SSO access to applications and secure conditional access rules based on user, device type, network location and/or authentication strength.
Integrated multi-factor authentication: Enforce two-factor authentication on apps with VMware Verify, giving workers one-touch simplicity on their mobile phones.
Workspace ONE Essentials is designed for end users who:
Need access to a limited set of apps, such as web apps and public native mobile apps.
Are using personal, completely unmanaged devices.
Benefit from a consumer-simple experience via a single app catalog and launcher with built-in SSO.
VMware Horizon specifics:
VSAN 6.5 Includes Expanded Caching Sizes
Horizon desktops will benefit from VSAN 6.5 improvements, which now support 33% larger caching sizes (up to 800 GB per node) and improved write latency support.
Agentless Anti-Virus Now Included with NSX
When NSX steps up to support vSphere 6.5, organizations can now take advantage of NSX for agentless anti-virus—effectively replacing vShield Endpoint.
This is another added benefit for customers turning to NSX for micro-segmentation, ensuring they achieve even more value with their Horizon deployments.
Higher Availability & Better SLAs with vCenter HA
With a new HA facility built into the vCenter Server Appliance, Horizon customers can now enjoy higher availability across enterprise environments. The vCenter Server Appliance HA feature removes a single point of failure in managing Horizon desktops and applications. In the case of any vCenter failure, service is automatically restored within five minutes or less. It is also worth noting that most desktop users will never notice this anyway, as vCenter failover will not affect any currently logged in desktops.
An Even Better Experience with Horizon + Skype for Business
As seen with the enhancements we announced earlier this year, we are laser-focused on delivering the best user experience for our Horizon customers. Working with Microsoft, we can soon deliver an even better Skype for Business user experience. Together, we've created an optimized, direct peer-to-peer endpoint virtual channel that offloads media processing to the endpoints. You can see the difference in how the optimized solution will work in comparison to the existing solution below:

Tech Preview: Skype for Business with VMware® Horizon®