The Body looks very similar to other phantom drones, which was to be expected as it is one of the most popular drones on the market, changing the design a lot isn't going to be a risk that DJI will want to take.
Metal Plate, Gimbal And U Shaped Bracket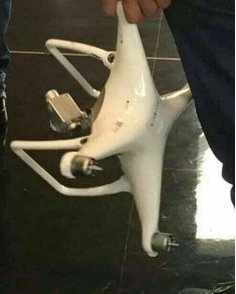 Something important we can see is that the gimbal is hidden mostly inside the body which will give it extraordinary protection. This is something drone users are always in need of due to the various ways drones can be crashed and damaged. This improves the chances that during a collision or loss of control the Gimbal will be damaged.
Along with this it appears as though the camera will be securely mounted on both sides utilizing a U shaped bracket, that can be seen in this image. Perhaps we'll see a solution to the tilting horizon problems as a result of this. There is also a leaked image of a camera that is supposedly for the Phantom 4 with a 6k label on the side, but it seems highly unlikely that this is a real image and we're not even going to post it here.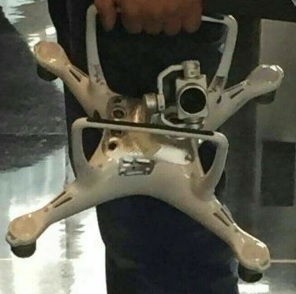 But will have to wait till the 1ste of march to be sure!