Are you ready?‪ Next to the freshly released Vortex 250 Pro UmmaGawd Edition, ImmersionRC just introduced the Vortex 275 Pro Metall Danny Edition!
Metall Danny is a well known Drone racer and he's a dutch guy!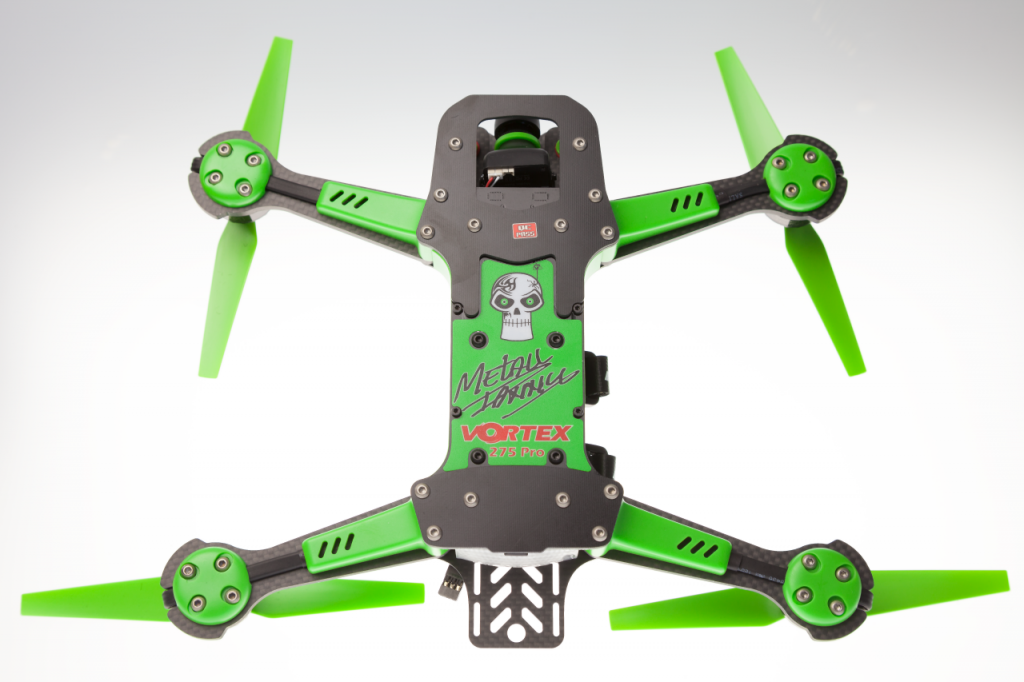 Specifications:
The special Metall Danny edition ships with V-Spec 2205-2000kV motors, 2-blade 6035 HQ props, a CCD camera equivalent to the HS1177, and the Titanium Screw Kit.
Weight: ~435g without battery, or HD camera
Power Requirements: 3s-4s LiPo (typical)
ESCs: Full Custom, 20A cont. 22A peak, rotorSENSE, OneShot125
Motors: Custom V-Spec 2205-2000kV, with 3mm axles, 5mm shafts
Props: OEM HQ 6035
Flight Camera: Runcam Swift 2.5mm CCD (included)
Receiver Compatibility: CPPM, S-Bus, Spektrum™, XBus, SumH, SumD (no external adapters required)