With App Volumes 4.0 the process of creating "App Stacks" changed fundamentally. Now each application is in its own an App Stack. Below I will guide you through that process of creating a "package." I must say I am loving App Volumes 4.0 more and more!
Let's Go
First, you will need a packaging machine. When available check if it's seen by the App Volumes Manager.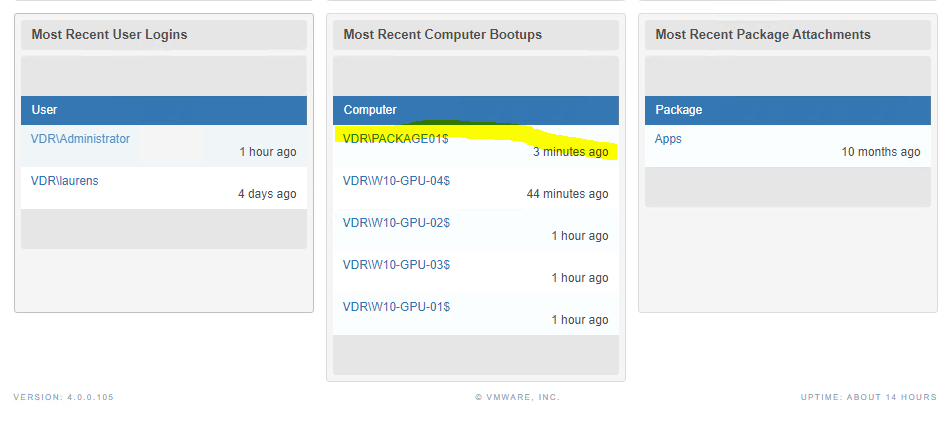 If so we can continue. If not check the machine!
Now go to Inventory, Applications and click on Create.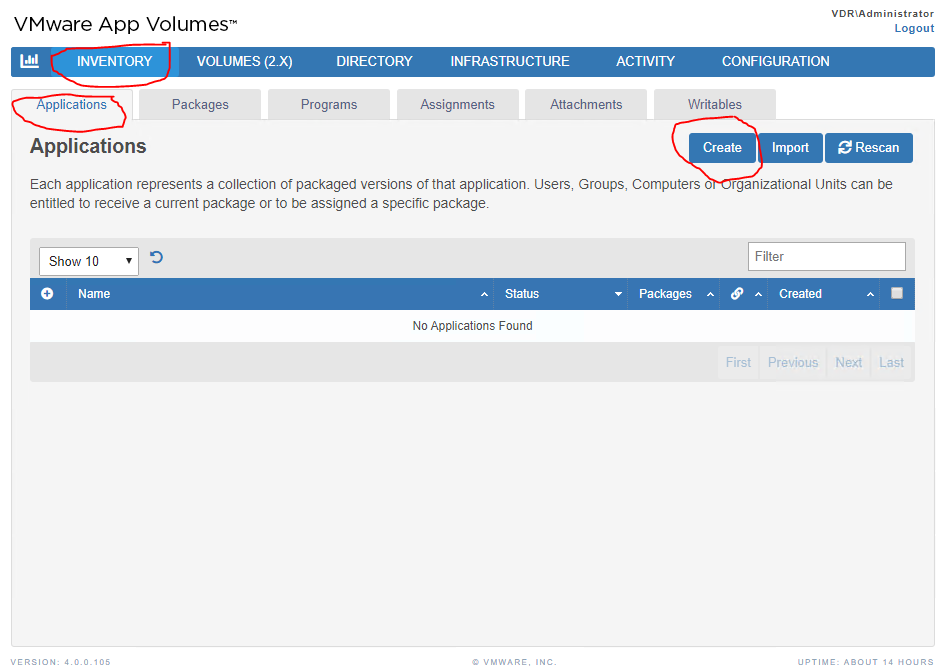 Give it a name. In my case were are packaging Notepad++ and click on Create.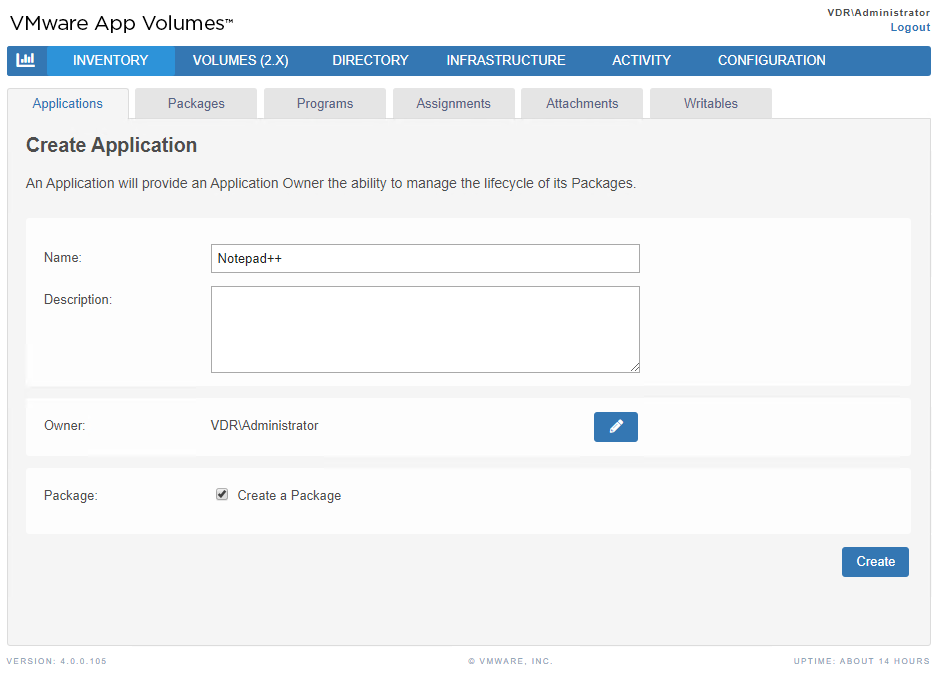 Confirm and click Create.

Now we must create the actual vmdk. Enter the same name and click on Create.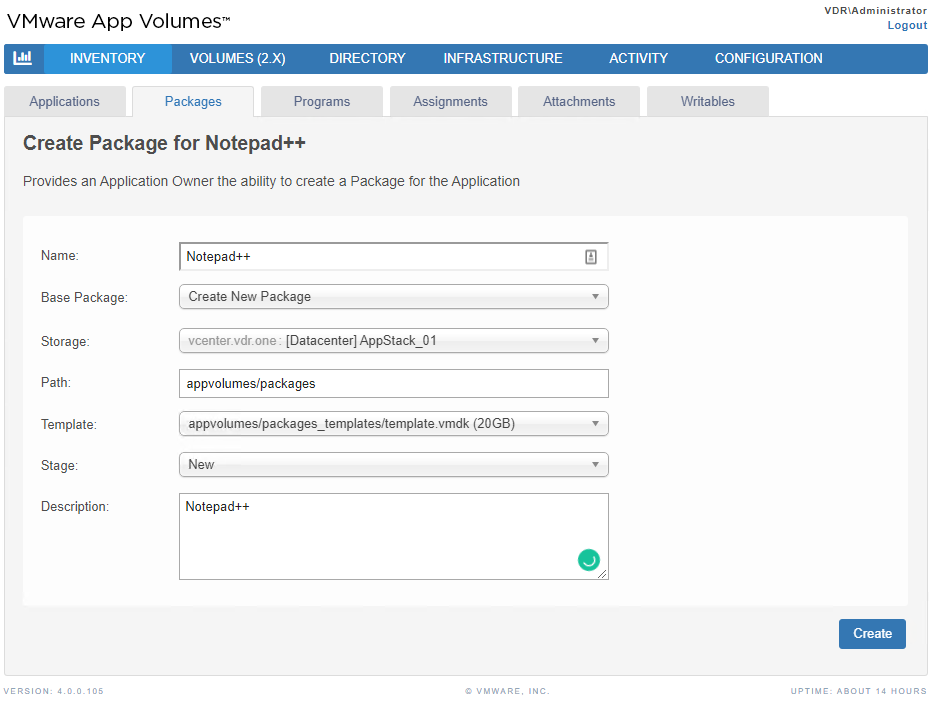 Confirm again by clicking Next.

The application is now created but is still in an unpacked state.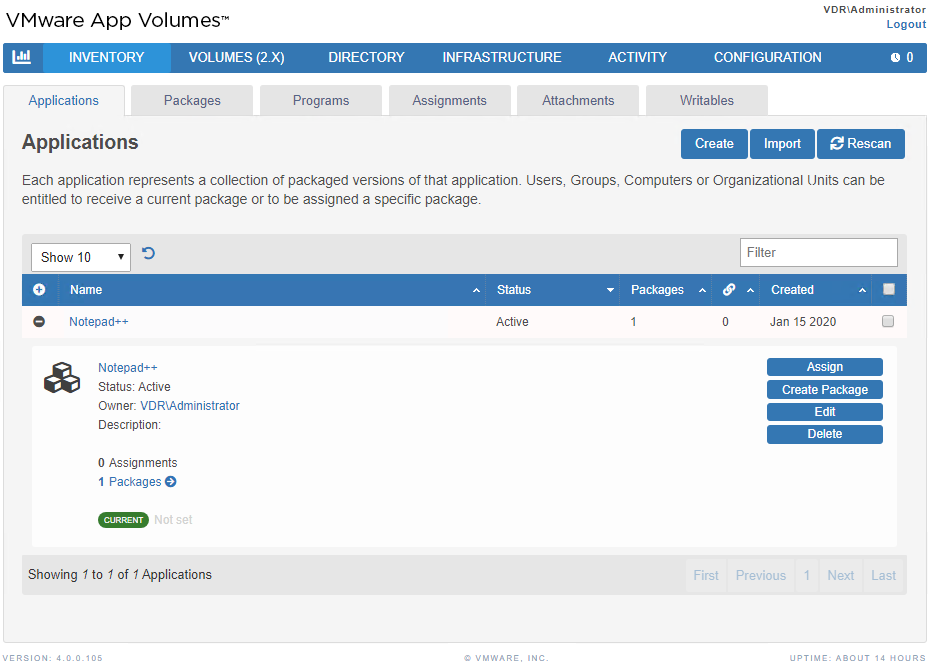 Go to the Packages tab and see also see that the package is Unpackaged. Select Package to continue on.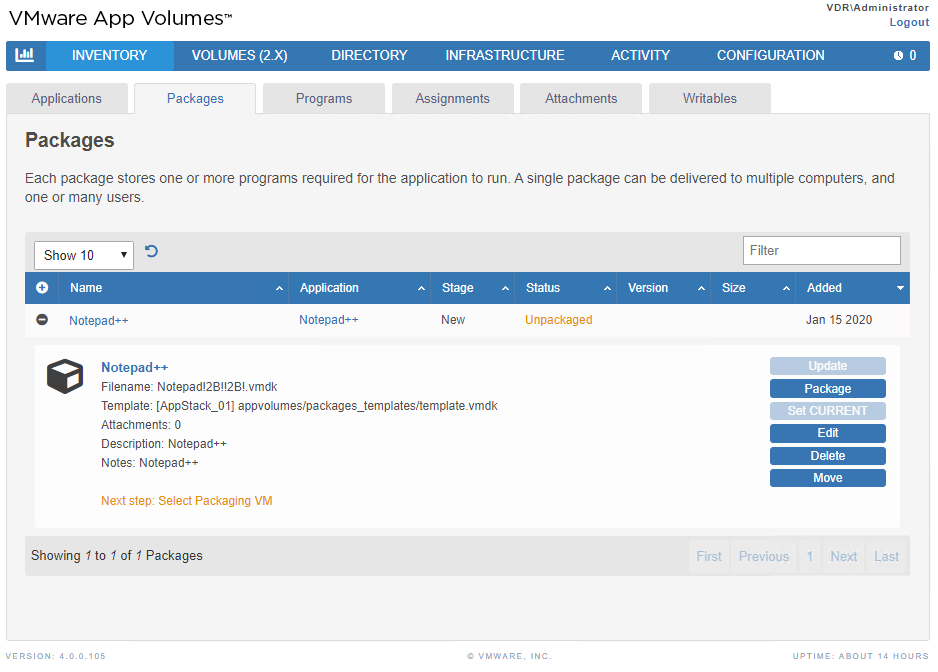 Now find your packaging VM, select it and press Package.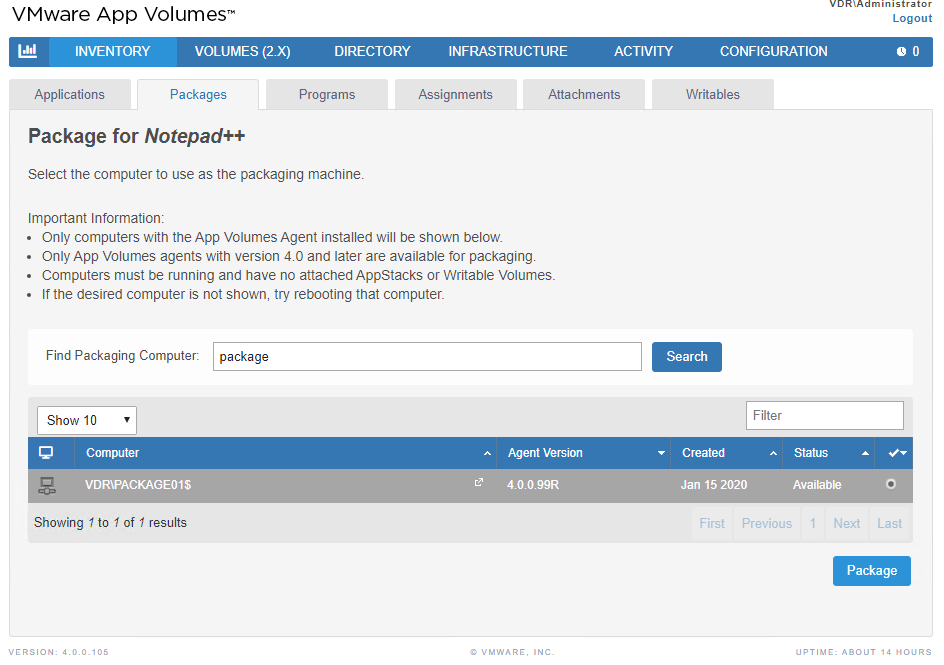 Again confirm by clicking Start Packaging.

Now the next step is to install the application.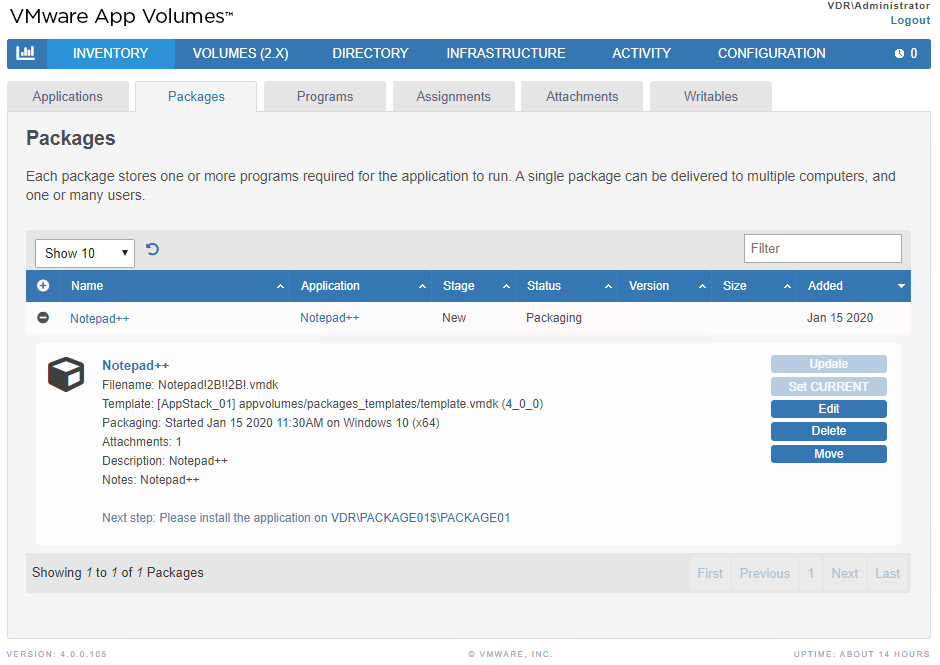 Move to your packaging VM and a popup should have appeared.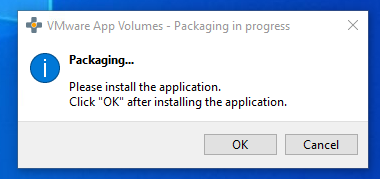 Install Notepad ++. I will post all screenshots in a flow but it's a next > next finish install.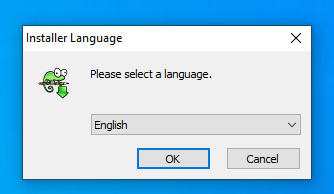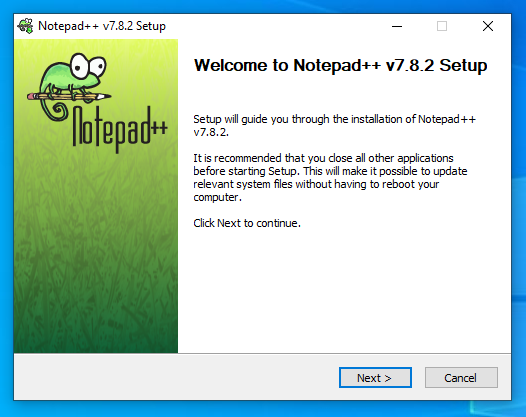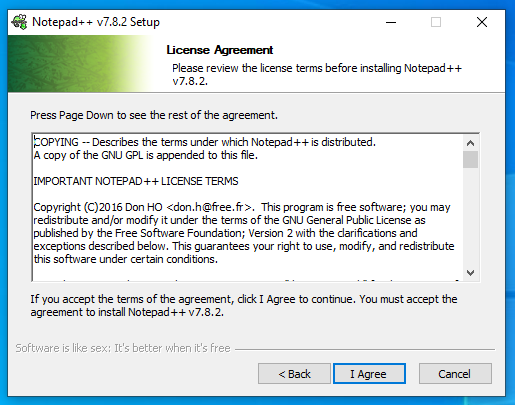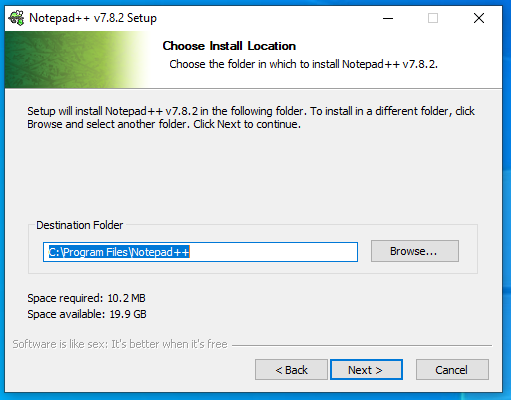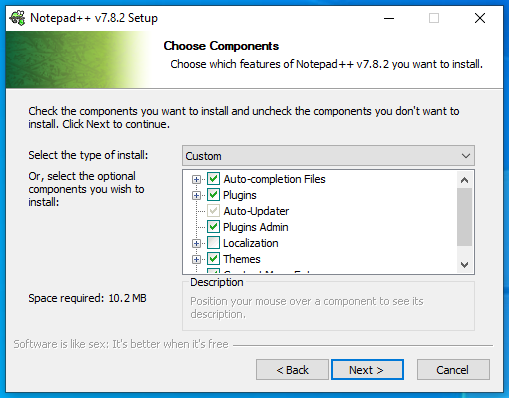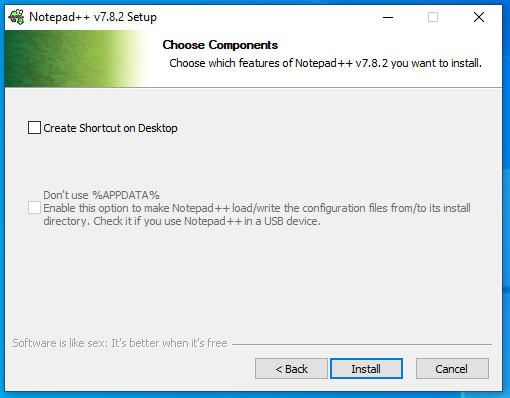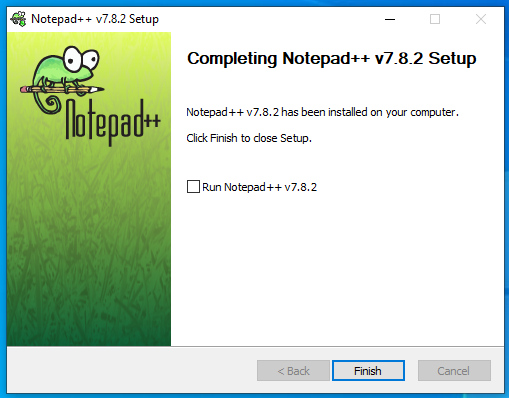 Now press the OK button on App Volumes popup.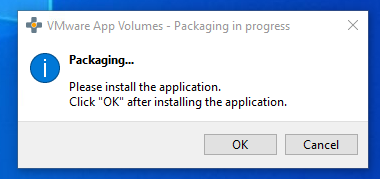 Click yes on the next popup since we are done with Notepad ++.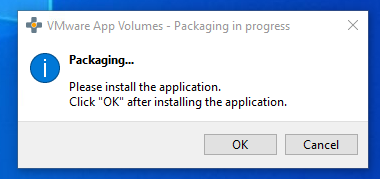 Enter a name and version but this is auto-detected. Fill in some notes if you feel like it. Press finalize.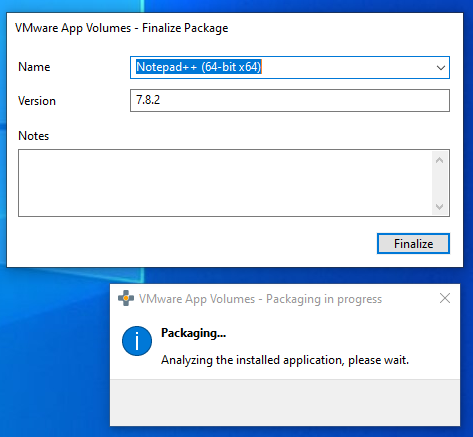 Now press OK to reboot and to complete the process.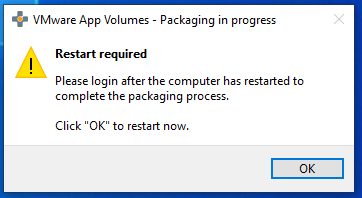 After reboot, you will get a final popup saying it's complete. Reset the Package VM to it's snapshot so it's usable again for the next package!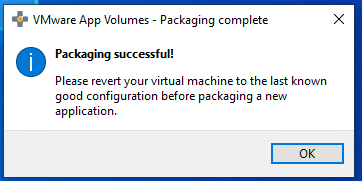 In the app volumes manager you will see that the application is ready to publish. Be sure to set the application as the Current if it's the first one! otherwise, it will not mount!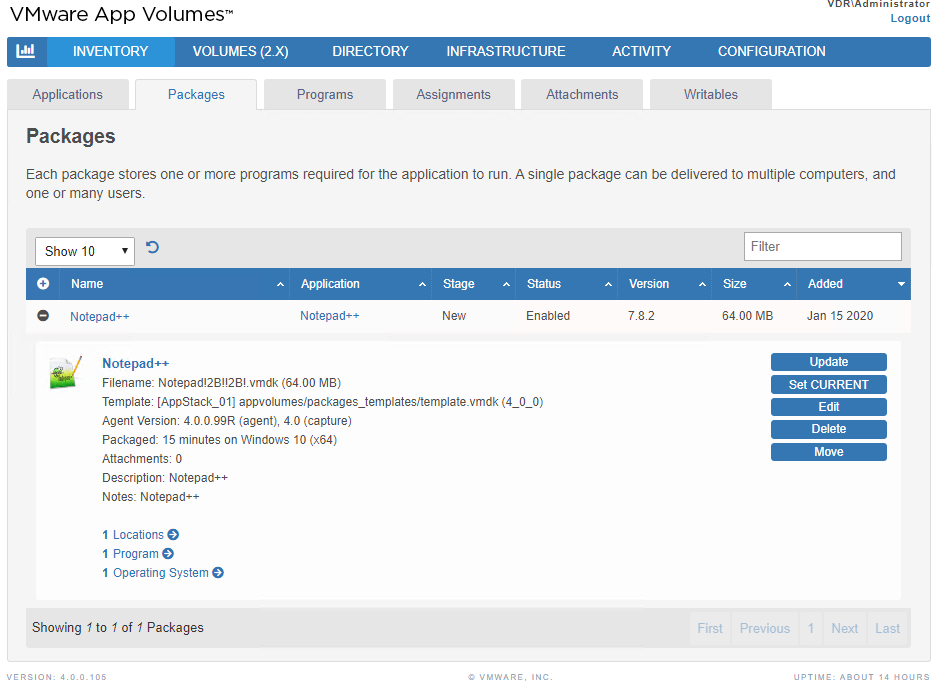 Now back in the Applications tab you can assign the notepad++ application to your users.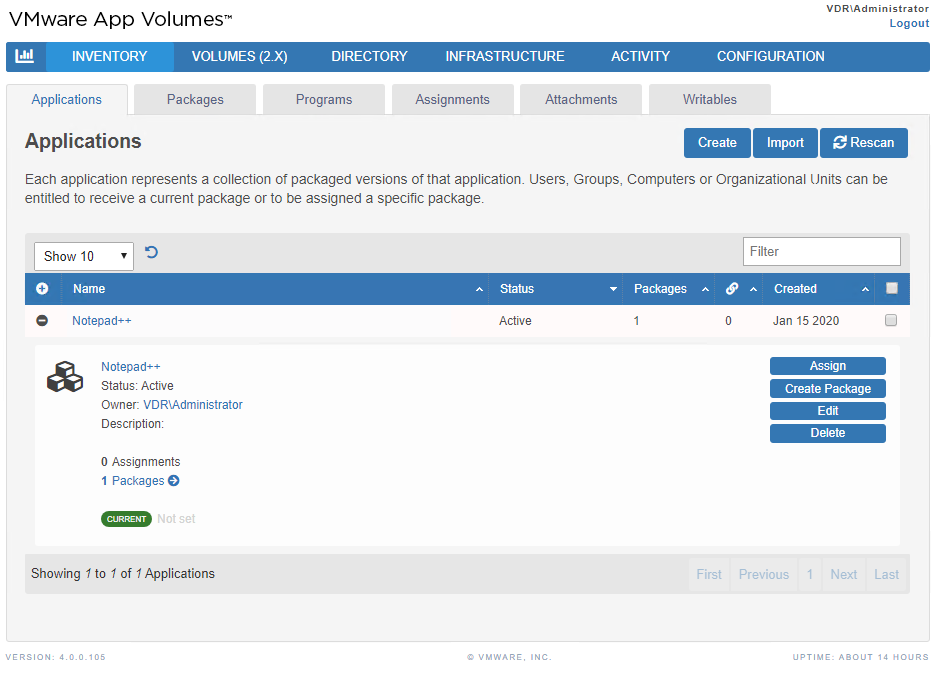 Find your users and assign the package.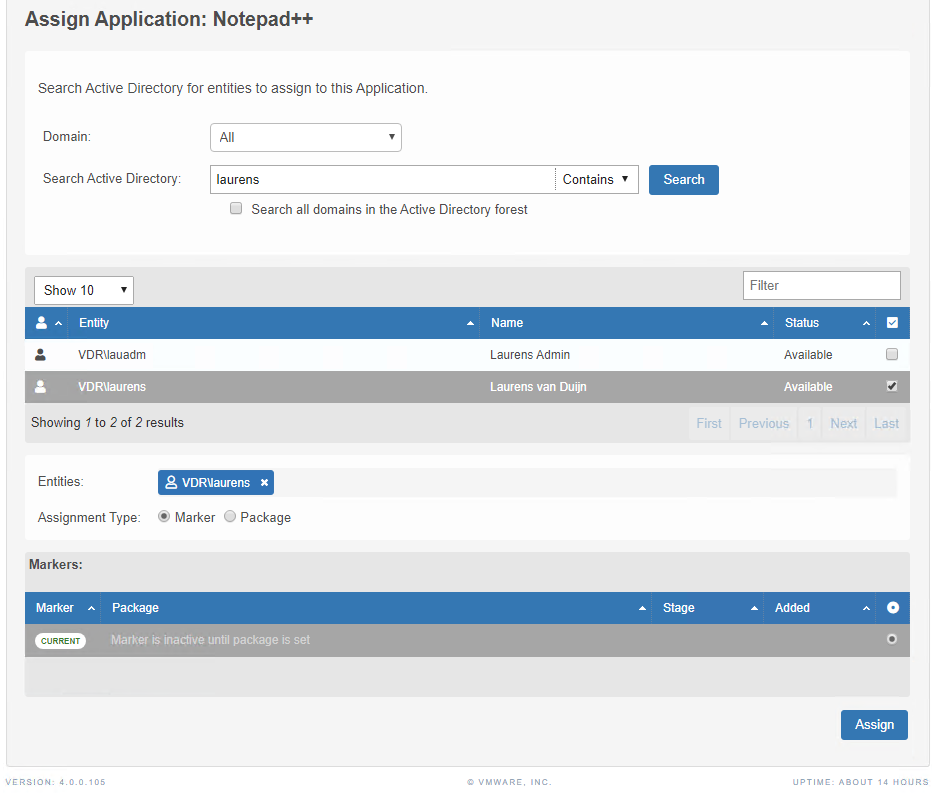 Click on Assign.


Now login to your VDI and see the magic happen! In the App Volumes Manager, we can see that Notepad++ is attached.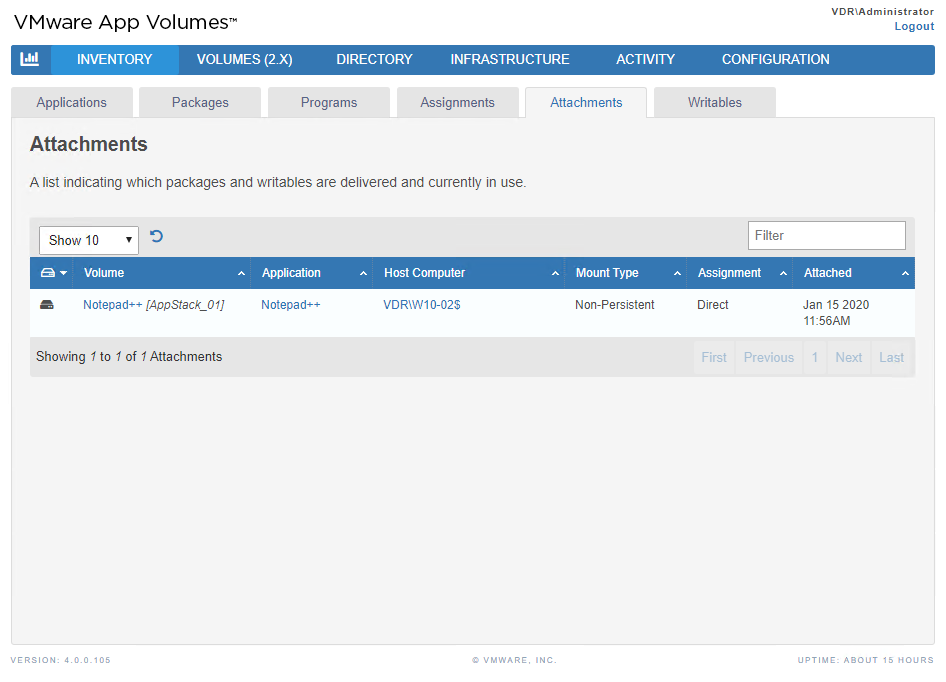 Within the VM I can see the mount point in c:\SnapVolumesTemp\Mountpoints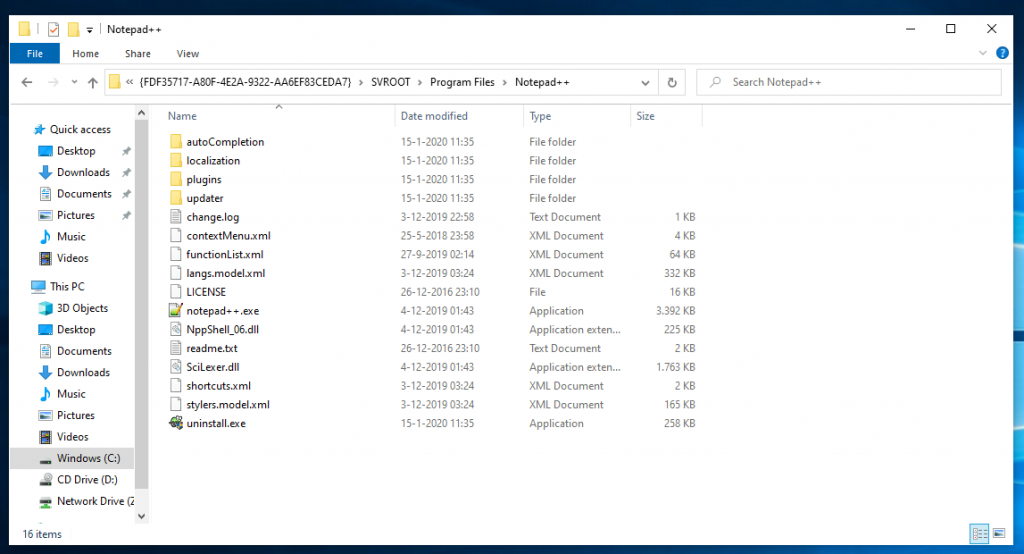 And the Application starts. So there you have it. Happy Packaging.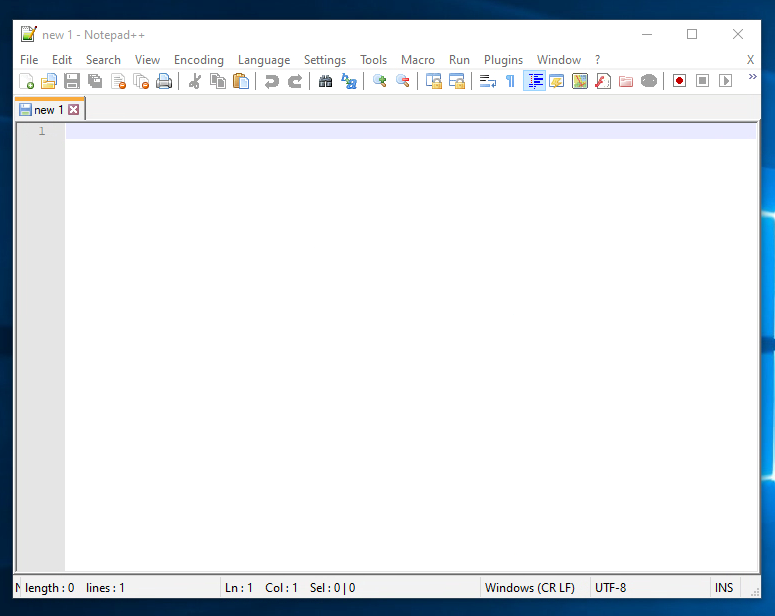 Logon times are still decent but this is just one Application. 34.03 seconds.

Multiple Applications and logon times
Created 3 for now, added WinSCP and Putty to test login times.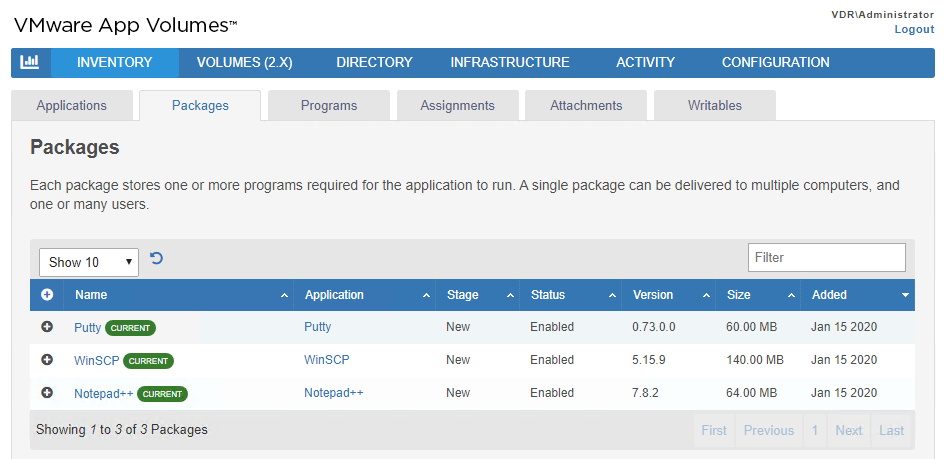 Logon with 2 stacks. 33.94 seconds

Logon with 3 stacks. 35.66 seconds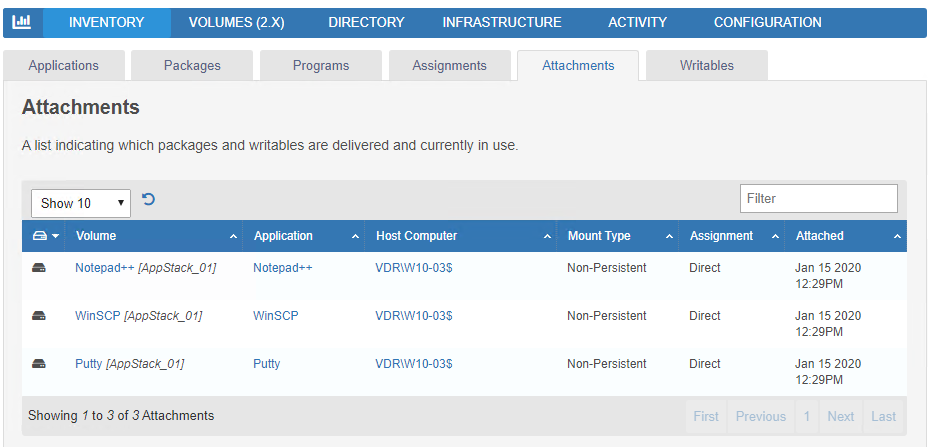 App Stack sizes on the datastore?
The real disk size on the datastore is also impressive. Even tho the 20GB template is used by default.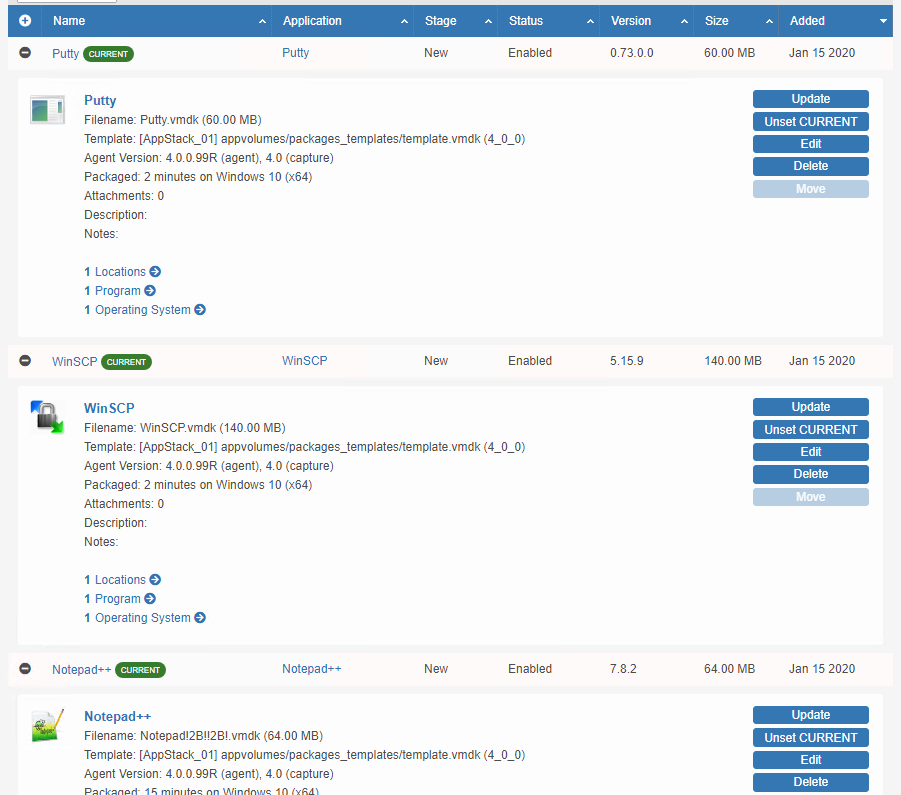 Also on the datastore, the folders are different now. 4.0 App stacks are in the folder appvolumes and 2.18 in cloudvolumes.

Another change is that previously there was a .metadata file containing information on the app stack. This is with 4.0 a JSON file! See below the part of the contents of my putty.json. It contains more metadata.
{
"program" : {
"wemcapture" : "4.0.0.105",
"AppVolumes" : ""
},
"disk" : {
"uniqueId" : "{D74F0902-81CD-4F23-85F2-3B8EA5838ECB}",
"creationTime" : "Wednesday, 15 January 2020 11:23:12 UTC",
"filePath" : ""
},
"plugins" : {
"mirage" : {
"version" : "",
"status" : ""
},
"thinapp" : {
"version" : "",
"status" : ""
}
},
"machine" : {
"cpuArchitecture" : "64-bit",
"machineType" : "virtual",
"machineName" : "PACKAGE01",
"machineDNSName" : "package01.vdr.one",
"domainNetbiosName" : "VDR",
"domainName" : "vdr.one"
},
"operatingsystem" : {
"osName" : "Microsoft Windows 10 Enterprise",
"osProductType" : "4",
"osVersion" : "10.0.18363",
"osMajorVersion" : "10",
"osMinorVersion" : "0",
"osBuildNumber" : "18363",
"osArchitecture" : "64-bit",
"osLanguage" : "en-US English (United States)"
},
"appstack" : {
"volumeID" : "{cb39d72f-9ee5-4712-ab6c-a7c5e3d714db}",
"applicationBundles" : {
"count" : "1",
"applicationBundle0" : {
"guid" : "{c0905059-57b9-48bf-8058-fb9e0d165749}",
"name" : "PuTTY release 0.73 (64-bit)",
"author" : "",
"description" : "",
"version" : "0.73.0.0",
"notes" : "",
"operatingsystem" : {
"osName" : "Microsoft Windows 10 Enterprise",
"osProductType" : "4",
"osVersion" : "10.0.18363",
"osMajorVersion" : "10",
"osMinorVersion" : "0",
"osBuildNumber" : "18363",
"osArchitecture" : "64-bit",
"osLanguage" : "en-US English (United States)"
},
"count" : "1",
"apps" : [
{
"name" : "PuTTY release 0.73 (64-bit)",
"version" : "0.73.0.0",
"publisher" : "Simon Tatham",
"systemcomponent" : "0",
"installlocation" : ""
}
],
"derivation" : [
]
}
},
"icons" : {
"count" : "0",
"default" : {
"type" : "image/png",
"data" : "iVBORw0KGgoAAAANSUhEUgAAAD4AAABACAYAAABC6cT1AAAUl0lEQVR42u2bh1dT6bqH5/86a90z5ZwzxYagAmJDcOyOBTtKbyEJEGpCEiB0QhWxF0QRRR0FcRq99w6h6u++77ezwyZExzlz1r3rzHKv9bgDBNhP3vZ9m/jZZ5+OT8en49Px6fiLHC"
}