You Knew about the Internet of Things. Welcome to the Internet of Drones.
Technology opens new perspectives by enabling total autonomous drone operation on field without any need for human intervention. Control a whole fleet of drones from your browser. Anywhere on the globe.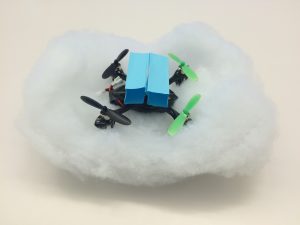 Uavia, a company based in France, has developed a quadcopter that can operate largely without human intervention. The device is fully autonomous, but can fly without direct physical human intervention.
The company demonstrated the quadcopter during TechCrunch Disrupt meeting in London. The quadcopter of Uavia uses the Snappy Ubuntu Core. The first versions of the Uavia devices are intended for inspection, monitoring and keeping an overview on agricultural activities.
Uavia says on its website that the quadcopter without human intervention to function. Operators use a normal browser with the device itself to the commands given via 3G and 4G connections. To involve all the energy goes to the quadcopter back to the charging station and recharges itself independent of it.
NO RADIO, NO LIMIT.
Way beyond line of sight.
Currently available UAVs are tied to ground stations by the use of radio links. Operational ranges are limited to a few miles.
New technology deploys a real-time high bandwith IP link between the drone and its pilot, using 3G/4G LTE networks. Distance is not a limit anymore.
1. Capture
From your web browser, schedule and execute aerial surveys autonomously. Captured data are encrypted and uploaded on our Cloud servers using connected charging stations.
2. Process
We offer a wide range of data processing services from real-time mapping to  geo-referenced imaging & 3D mapping. Everything is automated in the Cloud.